Benefits of Choosing Digital Printing for Your Next Project
Here at Butler Technologies, we are equipped to handle nearly any printing project you may require. The two major processes that printing projects fall under are Screen Printing and Digital Printing.
It's helpful to know the difference between the two, or even get a refresher so that you're confident in how your next project is printed. There is no perfect method for all projects, but with the right projects, choosing digital printing can make all the difference.
What is Screen Printing?
You're likely very familiar with objects that are screen-printed. If you've ever gotten a community softball t-shirt or some swag such as branded pens from a trade show, then you have seen screen printing in action. However, more complex projects are screen printed every day, such as our graphic overlays, membrane switches, and instrument dials. New technology like wearables, biometric sensors, and flexible heaters are also screen printed. Simply put, screen printing is a process in which images are printed using a mesh screen and ink.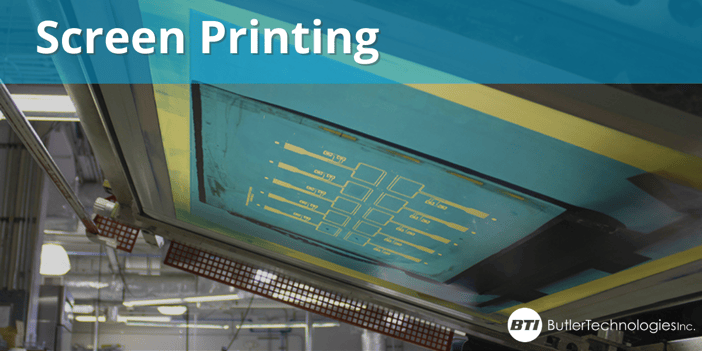 Check out the Basics of Screen Printing if you are interested in learning more about screen printing.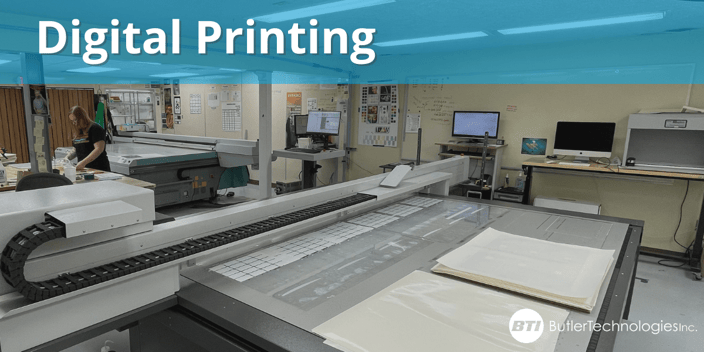 What is Digital Printing?
Digital printing works similarly to a normal home or office printer. There is a printer head that moves side to side layering ink from different cartridges. These machines are large enough to handle projects several feet in length while being precise enough for very fine text or other graphic details. Digital printing can accurately print millions of colors and be fined tune in seconds to make sure things come out as they should.
Where Digital Printing Does It Better
Digital printing can be better suited to many different types of projects. Projects that have many layers of different colors and smooth gradients can be done faster and with higher quality due to the ability to lay down multiple colors at the same time. This also creates fewer issues with alignment as the product doesn't need to be registered for each color that is screen printed.
Projects that are serialized, which require one or two details changed for each product, such as the numbers on checks in your checkbook, can be easily batched out on a digital printer. Screen printing these serialized products would be much more costly and time-consuming as the screens would need to be updated for each change.
On top of higher quality smooth gradients, better alignment, and a faster serialization process, the entire project on a digital printer can be more efficient and less expensive, as there is less labor in the process and the setup time is much faster. Digital printing, where appropriate, can save your company precious time and money.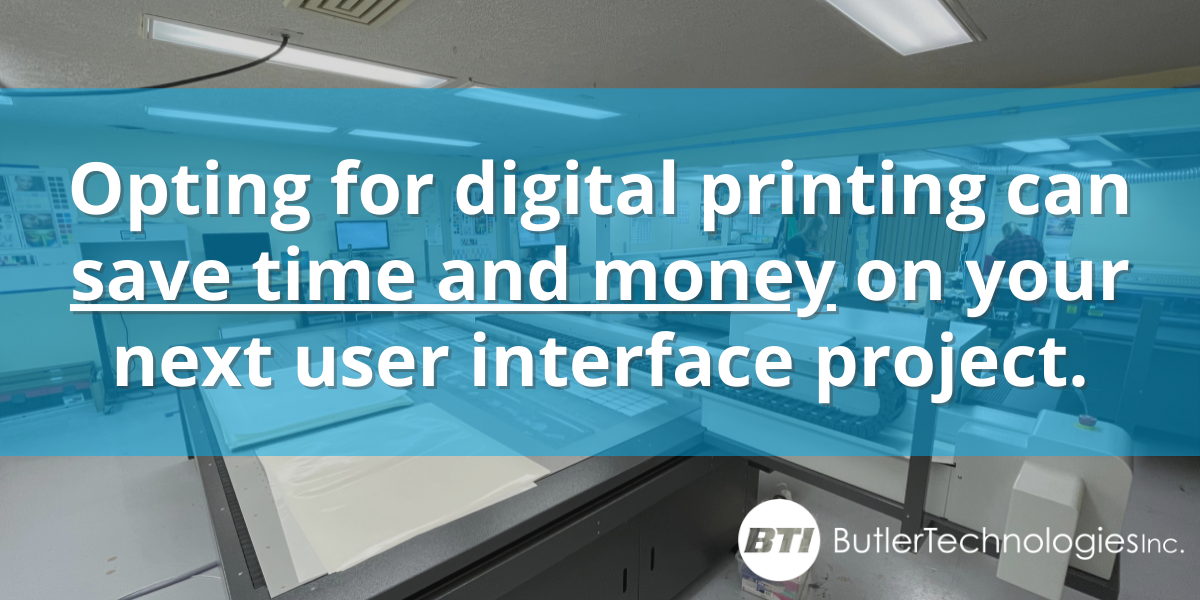 When to Not Choose Digital Printing
Digital printing makes sense for low to medium-volume projects like labels, switches, and other human machine interface projects. However, printed electronics projects currently must be done via screen printing. Conductive inks can't be digitally printed, which means screen printing is the only route to print electronics.
While digital printing can reproduce millions of colors, finishes that are metallic, fluorescent, and iridescent can't be created. These particular processes are still best suited to screen printing.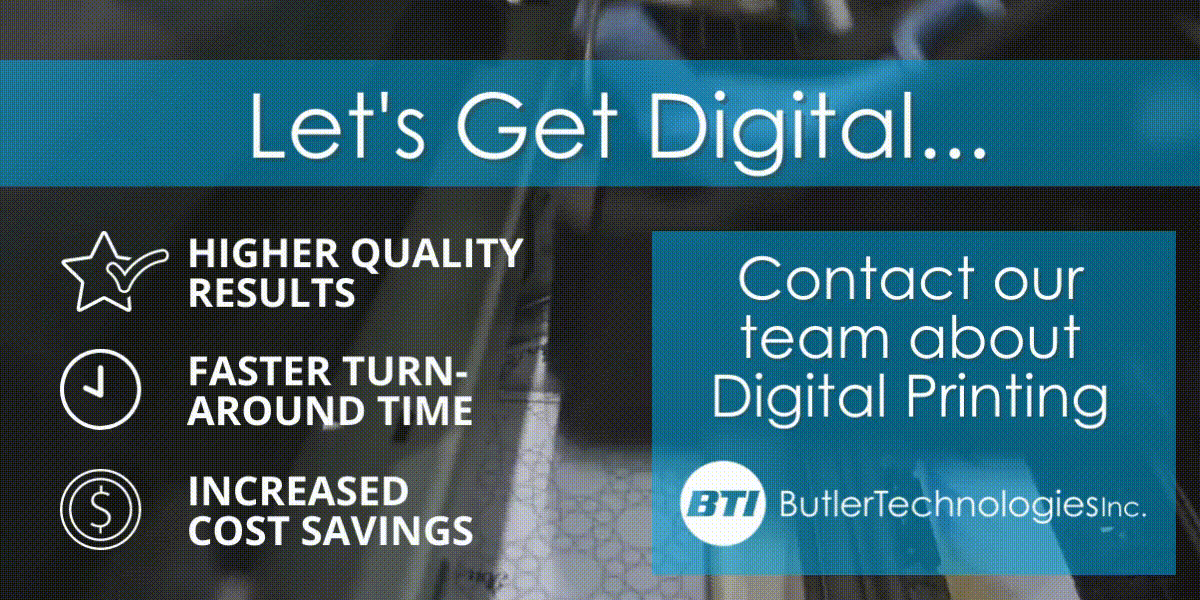 Digitally Print your Next Project
Digital Printing is a fantastic option for your next user interface project. If you're looking to produce labels, switches, keypads, graphic overlays, dials, or similar user interface products, getting them digitally printed rather than screen printed can speed up the turnaround time and be more cost-efficient.
Do you have a project that might benefit from digital printing? Learn more about our user interface capabilities, or reach out!
Meet the Author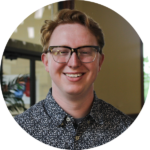 Grant is an integrated marketing specialist at Butler Technologies. He is a Butler native and studied digital media at Slippery Rock University. He joins the team after spending many years in the non-profit world. He has a passion for technical writing, video production, and innovation.