What is Digital Printing?
Digital printing is a method of manufacturing that makes printed material from digital electronic files. It involves creating artwork on a computer in a variety of file types and then printing directly onto the material of your choice. Digital printing is an alternative to traditional methods such as screen printing, flexography, or gravure.
Digital printing is quicker than traditional methods like screen printing because there are no steps between the digital image and printing the finished product. With digital printing, multiple thin layers of ink are printed on the selected material to get the perfect shade whereas screen printing layering is more labor intensive to get the perfect color. If a screen-printed project required 10 different colors, then 10 different screens need to be created. If a digitally printed project required 10 different colors, those colors can be printed all at once. After the product has been digitally printed, there is little to no wait for drying and curing.
Digital printing is no different from the type of printing you may do at home when printing a return label or family photo. On a manufacturing scale, digital printing is ideal for small to medium-sized orders of labels, graphic overlays, gauges, signage, and other user interface products.
What Are the Steps of Digital Printing?
If you're looking to produce labels, switches, keypads, graphic overlays, dials, or similar user interface products, digital printing could be a good option for you. Digital printing has fewer steps compared to the screen-printing process, which can possibly save you time and money.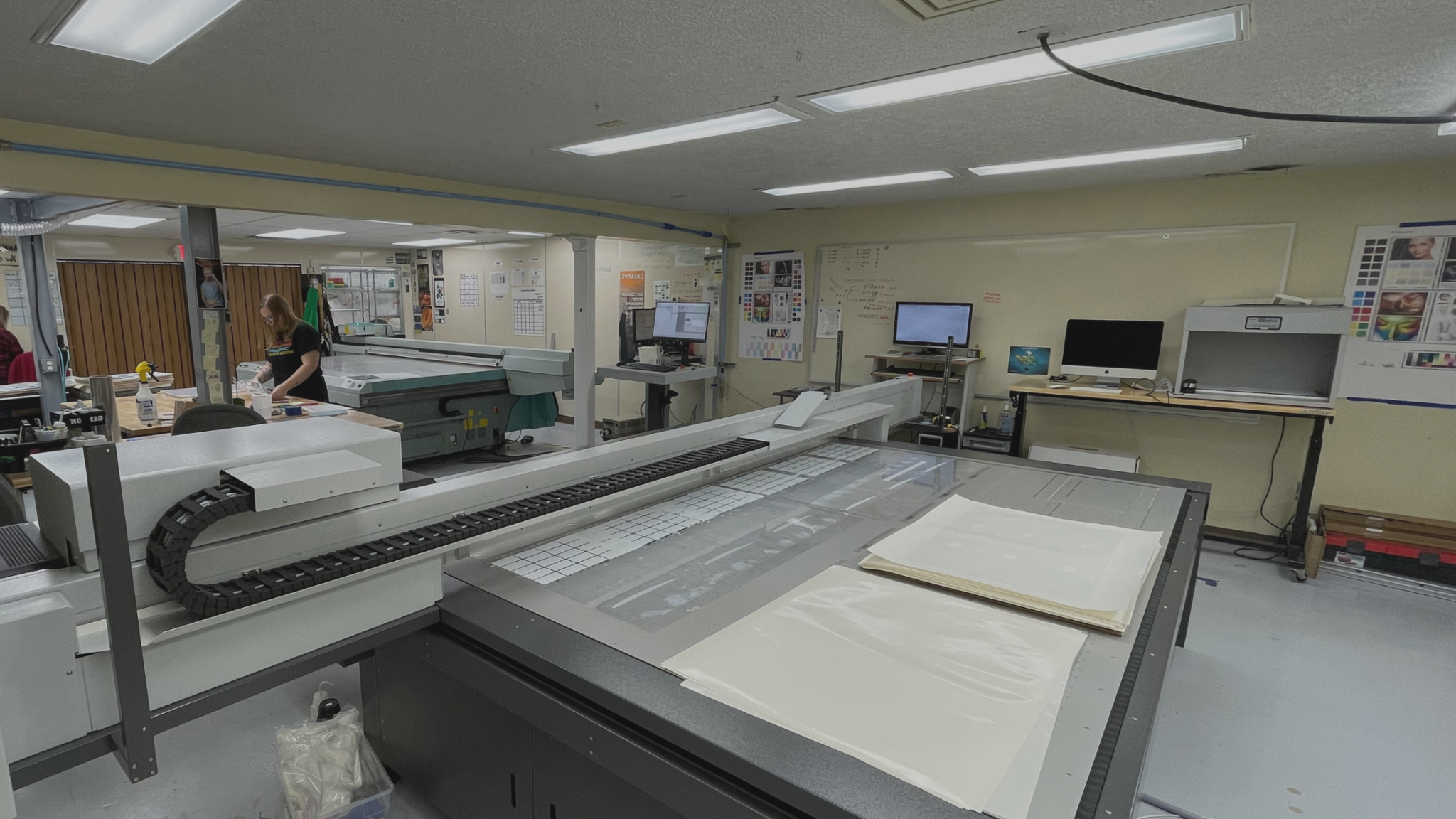 1. Determine artwork specifications
You'll need to determine what you want your label, graphic overlay, or other user interface product to look like. Do you have specific brand colors that you'd like to use? If so, the printing industry works mostly with the Pantone Matching System or PMS colors. If you don't have PMS colors, a test sample and color match can be provided.
2. Draw the artwork
After you have an idea of what you'd like your product to look like, it is time to draw! Typically a graphic designer will use their skills to make the artwork in a digital program such as Adobe Illustrator. Don't be afraid to suggest changes or edits to the artwork. You want your product to look the best before it goes to print.
3. Print
The next step is to print the product. Unlike screen printing, digital printing prints most of the colors at once. Digital prints all colors with CMYK (cyan, magenta, yellow, and black). The machine prints dots in the four different colors onto the substrate and blends them to create the final color of your design. This is known as the Four Color Process.
4. Opacity layers (if needed)
If your artwork has any opacity to it, these layers will be printed last and on top of the main colors. Transparent ink can be used to create opaque looks, watermarks, ghost images, and other special effects.
Switching from Screen Printing to Digital Printing
Digital printing is ideal for small to medium-sized batches of graphic overlays, membrane switches, gauges, and other user interface products. If you're placing a large order, screen printing is most likely the best option for you. Switching from screen printing to digital printing can speed up the turnaround time and be more cost-efficient because there is little preparation involved.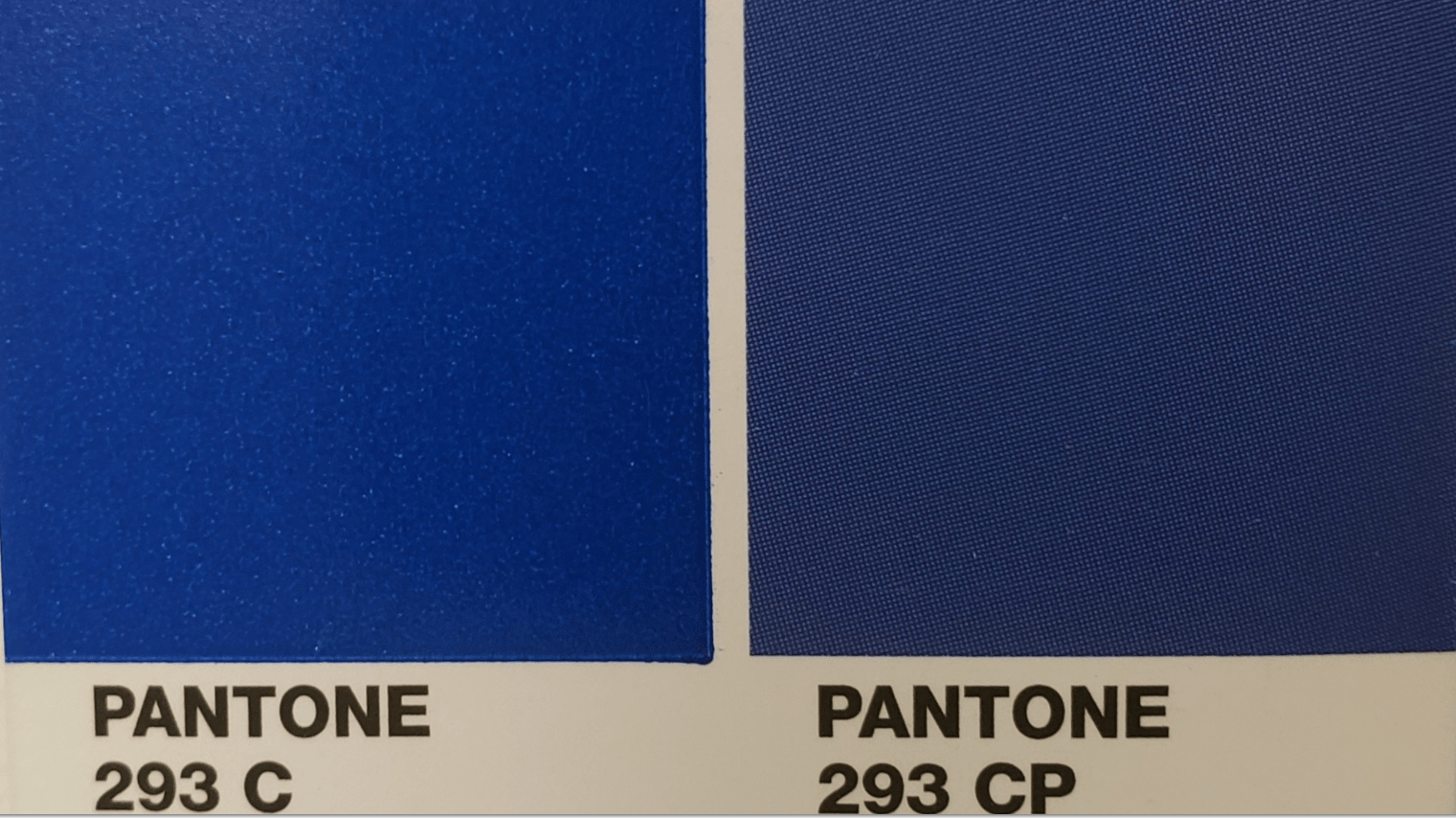 If you're considering switching your product from screen to digital manufacturing, your biggest concern will be color matching. If you already have a product in production that was made by screen printing, the colors may be slightly different when you switch to digital printing. Digital printing cannot achieve colors that are fluorescent, metallic, or chrome, so you'll have to stick with screen printing to use those colors.
As previously stated, the digital printing process uses CMYK or the Four Color Process to print. The same Pantone color, which is considered the universal standard for printing, may look different when screen printed compared to digitally printed. Other things to consider during the color matching process include the lighting and substrate used for printing. Precise color matching is important. You want to make sure the colors match your brand and represent your product well. Colors evoke certain feelings when the user interacts with your product or direct the user to complete certain actions. There is a reason stop signs are red and not green.
A high-quality precision printer will be able to color match effortlessly and put your mind at ease. A computer-based formulation system, spectrophotometer and transmission densitometer are used to precisely match and control color in our print processes.
Depending on the scope of your project, screen printing and digital printing can be used in combination to give you more flexibility during the manufacturing process.
What Are the Advantages of Digital Printing?
Digital printing eliminates many of the mechanical steps required for conventional screen printing, such as making films and screens. Other advantages of digital printing include:
No initial costs or setup

Environmentally friendly

Faster turn-around times

Precision
Digital printing can save you money because there are no additional costs for creating screens. There are little-to-no initial costs or setup fees. Digital printing, however, only saves if the print volumes are medium to low. If you're looking to print dozens to hundreds of parts, the screen-printing setup might not be necessary. With digital printing, you can print orders in small batches and not incur the setup costs. For high volumes, screen printing is the better option because parts can be produced faster.
By directly printing onto the film, material is saved making digital printing an environmentally friendly option. Digital printing is an additive process, which creates less waste than traditional printing methods. There are no screens, emulsion, or extra solvents used in the printing process. Digital printing still involves UV ink and chemicals, but there are no extra procedures like with screen printing. With digital printing, pre-press time and materials have been eliminated.
Because there are no pre-press procedures and screens, the initial setup time is reduced. Printing can begin as soon as the digital art files are created.
With digital printing, you can print samples to verify color accuracy. This ensures that you're printing exactly what you intended. The images can also be more complex with a larger variety of colors. Roland Sol-Jet XC-540 Acuity Advance HS Printer swissQprint Impala 3 Flatbed Printer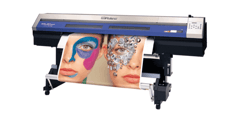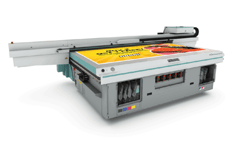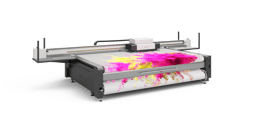 Digital Printer Options
In most homes, you'll find an inkjet or laser printer. These are the most common types of digital printers. They can be used to print paper, packaging slips, and photos.
At a large-scale manufacturing facility, you'll find much larger digital printers that can print on a variety of materials such as canvas, fabric, synthetics, TPU, and other substrates. These printers can accommodate large-formatted projects, but the size of the substrate sheet usually restricts printed designs.
If you are working with a manufacturer to have your project digitally printed, here are some of the printers they might use for your project:
Roland Sol-Jet XC-540
Good for larger quantities

Prints vibrant colors

Roll-fed
The Roland Sol-Jet XC-540 was built for speed with uncompromising quality. All printers have their specific niches, and the Sol-Jet shines on orders with larger quantities. It has the added benefit of being able to cut features on a vinyl sheet without needing to burden another machine due to its print/cut features. The ink that this printer uses, ECO-SOL MAX, is also a standout feature. The MAX ink is extremely resistant to water, scratches & UV exposure making it a good candidate for products that will see outdoor use. This digital printer falls under three distinct categories: wide-format, inkjet & roll-fed.
The first category, wide-format, means that the Sol-Jet can print on media that would typically be too large for other comparable machines. The benefit of this is that even if the products being produced are small, the number of parts you can fit in a print area is much greater, which leads to shorter print times.
The Roland Sol-Jet XC-540 can also print using the inkjet process, which creates images by spraying tiny droplets of ink. Although laser printing is faster and more ideal for straight on text, inkjet will allow for very vibrant and accurate Pantone colors such as those found on warning and information labels.
Lastly, the Sol-Jet is a roll-fed machine. Being roll-fed means that this machine can take rolls of material that are 54 inches wide by 300 inches long. This also allows the variety of vinyl materials to print and cut on to be near limitless.
Acuity Advance HS Printer
Prints high-definition images

Can print on PVC, polycarbonate, styrene, acrylic, paper, board, wood, aluminum composite, and many other materials

Can print transparent media
According to Fujifilm, the maker of the Acuity Advance HS Printer, it can print stunning color images with greyscale print heads of varying dot size to produce high definition and smooth graduations (in skin tones for example). UV inks produce vibrant images and enable the printer to match a wide range of brand and spot colors. The Acuity Advance Hs Printer can print on PVC, polycarbonate, styrene, acrylic, paper, board, wood, aluminum composite, and many other materials.
With the Acuity Advance Hs Printer, you can use white ink to produce images on transparent or colored materials. It also enables you to print stunning backlit images direct to transparent media.
swissQprint Impala 3 Flatbed Printer
Can accommodate large format projects

Museum-quality fine art printing

Can produce products five times faster than other digital printers
The swissQprint Impala 3 Flatbed Printer is a high-performance, digital printer. This printer's wide format can accommodate materials up to 108 inches by 72 inches. The Impala 3 is even wider than the Roland Sol-Jet XC-540, making it ideal for large format jobs.
Of the three printers listed, the Impala 3 is the most impressive and newest model. It offers the most detail. According to Graphic Display World, "swissQprint's droptix technology creates a 3D effect and movement on a clear printed panel without the need for lenticular substrates, pitch calculation or optical alignment. The system works by printing lenses on the front of the clear panel and the design is printed on the rear of the panel. This is ideal for high-end interior decor pieces, posters, packaging, lightboxes, POS items, and bespoke signage. The effect requires the utmost precision – which is why swissQprint machines are employed the world over in the production of museum-quality fine art printing."
Not only is the Impala 3 the most precise printer, it is also the most efficient. It can produce products five times faster than the Acuity Advance HS Printer and the Roland Sol-Jet XC-450.
Ready to Start Your Digital Print Project?
At Butler Technologies, we understand what it takes to print high-quality graphic overlays, gauges, instrument dials, labels, and more. We have a dedicated team of employees ready to help you every step of the way. Reach out to discuss your next project.
Meet the Author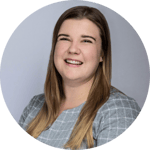 Courtney Houtz is the marketing lead for Butler Technologies, Inc. In her role, she is responsible for content strategy, branding, and project management. She is a graduate of Michigan State University with a degree in social relations and policy.