FOR IMMEDIATE RELEASE
Contact: Courtney Houtz
Butler Technologies, Inc.
choutz@butlertechnologies.com
878-877-1760
Pittsburgh Post-Gazette Names Butler Technologies, Inc. A Winner of the Greater Pittsburgh Top Workplaces 2023 Award
Butler, PA — September 11, 2023 — Butler Technologies, Inc. has been awarded a Top Workplaces 2023 honor by Pittsburgh's Top Workplaces. The list is based solely on employee feedback gathered through a third-party survey administered by employee engagement technology partner Energage LLC. The confidential survey uniquely measures 15 culture drivers that are critical to the success of any organization: including alignment, execution, and connection, just to name a few.
"Earning a Top Workplaces award is a badge of honor for companies, especially because it comes authentically from their employees," said Eric Rubino, Energage CEO. "That's something to be proud of. In today's market, leaders must ensure they're allowing employees to have a voice and be heard. That's paramount. Top Workplaces do this, and it pays dividends."
"We're so proud to be named one of Pittsburgh's Top Workplaces for the second year in a row," says Tristan Tripodi, president and CEO of Butler Technologies. "This award is only possible because of our amazing team, and I cannot be more thankful for them."
About
Butler Technologies is an engineering and design-driven manufacturer specializing in printing, fabricating, and assembling custom products. While we have decades of experience with familiar products like graphic overlays and membrane switches, we are pushing the industry forward by prioritizing innovation through printed wearable technology like biometric sensors and flexible heaters. Our team of engineers and graphic artists offers the experience of a large national brand while maintaining the care and connection that comes with being a family-owned business.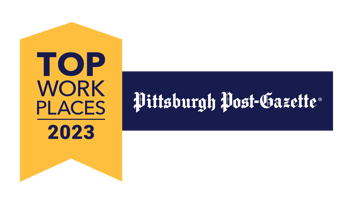 About Energage
Making the world a better place to work together.TM
Energage is a purpose-driven company that helps organizations turn employee feedback into useful business intelligence and credible employer recognition through Top Workplaces. Built on 17 years of culture research and the results from 27 million employees surveyed across more than 70,000 organizations,  Energage delivers the most accurate competitive benchmark available. With access to a unique combination of patented analytic tools and expert guidance, Energage customers lead the competition with an engaged workforce and an opportunity to gain recognition for their people-first approach to culture. For more information or to nominate your organization, visit energage.com or topworkplaces.com.