Men and women who put their lives at risk to protect our country deserve the best technology available. Wearables for military personnel, like biometric sensors and printed heaters, can help give our soldiers an edge. Biometric sensors can help provide real-time feedback on soldiers' health and flexible printed heaters can help speed up wound recovery time.
By using screen-printing technology with conductive inks, these wearables can blend seamlessly into soldiers' gear without any added weight or bulk. Keep reading to learn more about the different applications of wearables for military personnel.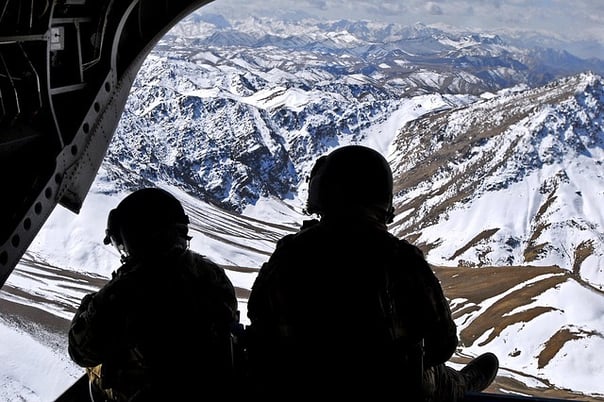 1. Thin and Flexible Heaters in Military Clothing
Stay warm in any weather condition by adding a printed heater to your gloves, pants, jackets, helmets, and boots. Printed heaters use silver and carbon conductive inks and can be heat transferred or sown into almost any kind of fabric.
Safety and mobility are key benefits of printed heaters. Unlike traditional wired heaters, printed PTC heaters do not have any constricting or uncomfortable wires.
Innovative printed flexible heaters are also self-regulating, so there is no need for any outside controls. This is a great feature because they will not overheat, spark, or start any electrical fires.
By adding a printed heater to the military personnel's clothing, troops will be able to withstand the temperature extremes in harsh climates. These heaters also distribute heat evenly without any hot spots. When looking for a reliable form of heat, a printed heater is what is needed for continuous mobility.
2. Biometric Sensors for Health Monitoring
Biometric sensors are a perfect solution for remote health monitoring in soldiers. By using conductive inks, sensors are printed onto a film, that can stretch with the clothing. Biometric sensors, with no movement limitations, can detect EKG, ECG, EEG, and other biometric data. Like the printed heaters, the sensors can be added to just about any fabric and incorporated into military gear.
Biometric sensors make it possible to monitor critical patient information from a remote location. The same goes for wearables for military personnel. Soldiers can be monitored while being out in the field. The biometric sensors can be used to track soldiers' vitals such as heart rate or respiratory rate. They also provide remote access to information such as body temperature, which can be very important, especially when military personnel find themselves in dangerous situations.
The important part of the sensor implementation is that it must be applied to some type of compression fabric. Printed biometric sensors are dry electrodes, which means that there is no need for any messy gels, like with traditional biometric sensors. Compression is important so that the sensors are continuously touching the skin, but the sensors would also work inside of helmets that are directly touching the forehead.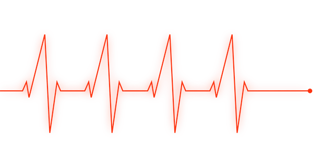 However, the most common application would be via the use of compression shirts, shorts, pants, and sleeves. The information being tracked from the sensors can get sent via Bluetooth to a device that a person can easily track the health status of the military personnel while training or in the field. Another great advantage of using flexible printed biometric sensors is that they are waterproof and machine washable.
3. Tracking Devices

One of the technology profiles that is showcased on the DOD's website features a monitoring program for the Navy. The profile is similar to that of Radio Frequency Identification or RFID tags. Usually, those kinds of tags are popular with products inside brick and mortar retail stores to help with inventory management.
An application for printed antennas in the defense industry is for each tag to be attached to an inventory item, person, or product. Security is a major concern for everyone, especially for the military. The tag can be programmed to sound off an alarm if the tag leaves a restricted room, or could be programmed to sound an alarm if the tag enters a restricted area.
Antennas can be made to send signals to receptors located throughout a building or ship. This way the product/person is being tracked while it is in motion. The printed antenna tag is so small that it can be inserted onto the smallest inventory objects or seamlessly added into clothing.
4. Speedy Recovery Time
When it comes to healthcare in the military field, biometric sensors are not the only helpful tool. Imagine the use of a heated bandage that could help with quicker wound healing in harsh conditions. With the use of printed technology, heaters are now able to be printed into bandages to help protect the wound and provide quicker recovery times. The heat can also soothe the muscle to increase movement without pain.
Another innovative application that is ideal in a military setting is using electronic stimulation during a personnel's rehabilitation time. Electronic stimulation, also known as e-stim, is another kind of sensor printed. E-stim sensors can be applied to bandages or compression garments to speed up rehab time. The sensor sends electrical impulses into the muscles to make them contract. This loosens up the muscles after an injury, making the recovery time painless and quicker than without muscle stimulation. E-Stim can also assist with training, by helping the recruits or injured soldiers quickly gain muscle mass.
Another type of sensor is transcutaneous electrical nerve stimulation (TENS). This kind of sensor has two different benefits. When the TENS treatment is used at a lower frequency, pain is eliminated by stimulating sensory nerves to release endorphins. When used at a higher frequency, pain is eliminated by stimulating sensory nerves to block signals trying to get to the brain. Both frequencies are great for reducing pain and increasing movement. Printed sensors are very thin, this way they can easily slip into any first aid kit, backpack, and medical vehicle.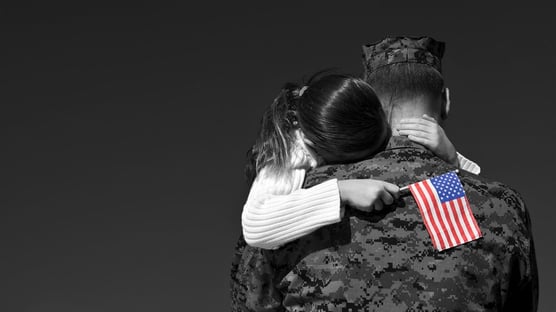 5. Performance Monitoring
Another use of wearables for military personnel is performance monitoring. Smart clothing with the use of biometric sensors can monitor the performance levels of individuals. One great way of measuring the physical strain of an individual is to track their heart and breathing rates. By implementing biometric sensors into the military personnel's clothing, it is easy to monitor muscle activity, muscle fatigue, and muscle symmetry.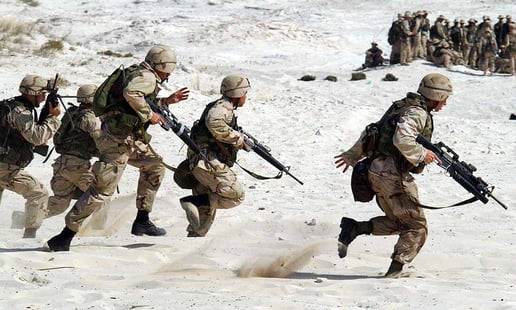 Biometric sensors can also measure speed, acceleration levels, and distance traveled. When monitoring muscle activity, biometric sensors provide real-time data. This would be critical when determining the status of a soldier in the field.
Sensors like capacitive touch and force-sensitive resistors can be added to military devices to make the product more ideal for the environment. Capacitive touch is usually attached to a device instead of being implemented into a wearable.
Force sensing resistors (FSRs) can be added to the insoles of boots to track how effectively the person can run. It can also locate the muscles in the feet that get the most strain. By monitoring the strained muscles with FSRs, injuries can be avoided with proper training to eliminate any strain.
Experts in Wearables for Military Applications
Butler Technologies, Inc. (BTI) has partnered with Small Business Innovation Research recipients in the past to develop some of the military's most innovative technology. When working on military applications, we know safety and quality are of utmost concern.
The products we create go through numerous quality control checks as a part of our ISO 9001:2015 with design and product quality certification. BTI also holds certifications that are compliant with environmental and social responsibility standards, as well as, agency approvals and affiliations. Check out the full list of BTI's certifications and approvals.
Wearables for military and smart clothing are just some of the cutting-edge technologies Butler Technologies, Inc. continues to enhance for the potential for military applications. If you have an idea for a new project, contact our team today.

Jaclyn was previously the marketing communications specialist on the BTI Team.