Industries dependent on IoT
Many industries rely on the Internet of Things to stay connected. Healthcare, Wellness, Fitness, and Sportswear are just a few. While many devices can be connected with tangled wires, IoT eliminates the need for wires within any industry.
Healthcare Industry
Think back to a hospital visit a decade ago. You most likely remember bigger machines and lots of bulky wires. Innovation in electronics is becoming thinner every day. Thanks to IoT technology, it's easier to connect devices via the internet instead of messy wires. IoT is even allowing more treatments to be done at home. When using devices at home, doctors can monitor patients' progress from miles away.
One major advance for the medical industry is the use of a thermistor. It can be used as a temperature sensor. There are products commonly available in stores that are a wearable patch to track children's temperature using a smartphone. The patch uses IoT technology to connect to a smartphone. Using this patch can be easier than traditional methods because it is constantly sensing and sending info into the smartphone app. The app then uses the data to create easy to read charts and can send parents alerts when a child's temperature becomes too high.
Fitness & Wellness Industries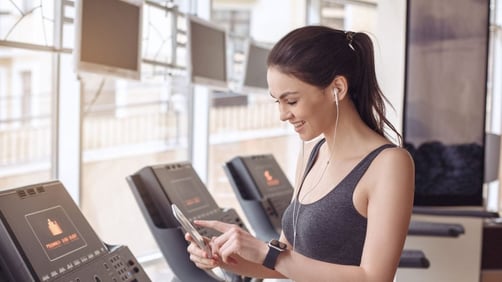 There are many devices with apps to easily track how you're feeling. Wearables can detect personal stress levels and muscular stress, which is useful in the wellness industry. The app can connect to wearables to collect personal biometric data. Apps come in handy when collecting data over time. They are also great to monitor personal fitness progress, which is why they are popular in the fitness industry. Many apps can track mental movements to improve consumer wellness.
Performance Sportswear Industry
Many athletes use apps and wearables to track their progress. IoT makes it easy to work out at home and send the data to fitness trainers to analyze progress. Some apps are created to eliminate the need for a personal fitness trainer by becoming a virtual assistant. Biometric sensors are perfect for sensing basic bodily functions like heart and respiratory rates. Sensors can detect things like posture, form and muscle exertion. Apps can then analyze the data to be able to tell the user when they need to improve or need a break.
Military Industry
There are many ways that IoT technology is used to advance basic electronics for military applications. Military radios used to be half the size of a person, now they can fit in a pocket. The internet of things is used very often to connect the field back to the base camp. A solider's health can be traced and sent back to a command station as well to alert the medics when there are injuries.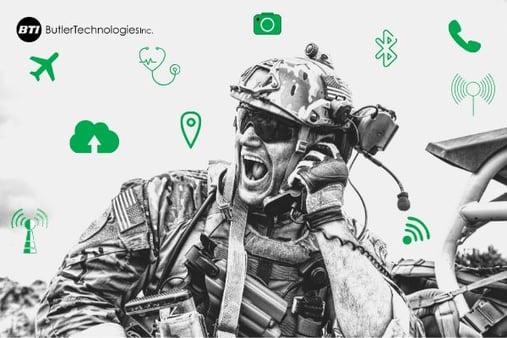 Workplace Safety Industry
Biometric sensors can be worn by workers to measure the amount of stress on the job. When workers become overexerted, injuries can happen. Biometric data can be sent directly to management to alert them of what the worker's physical limits are, and when they should take a break. When lifting heavy objects it could be required to wear a back brace that can sense muscle activity. The brace could vibrate or alert the user when it senses too much muscle strain to avoid on the job injuries.
Industrial IoT
Industrial IoT can be defined as using an intranet to make the devices within a workplace talk with one another. A major example of this is smart factories. Factories that are said to be smart use IoT to connect management to the building. An example could be how management can use their smartphone to turn off heaters when no one is in the building.
Force Sensitive Resistors for Smart Factories
Other examples of smart factories are ones that can use force sensing resistors to manage their inventory. Each FSR can use IoT to send signals to management when inventory is not being used correctly, or the second that the product goes missing.
Robotics that are used in factories can also be integrated with IoT. FSR can be used to measure the force that the robot needs to use to get the job done. When the robot malfunctions, it can take a long time before management notices a problem. Using an FSR with IoT can alert the management when there is too much force being used. Once management gets the alert, they can shut off the robot using their smartphone on the opposite side of the building.
Smart Home Devices & IoT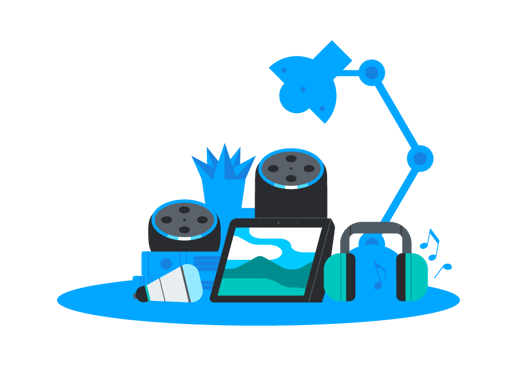 Another example of industrial IoT is Smart Home Appliances. Today's tech allows your smartphone to connect to your fridge. Now you can be at the store and know what is in your fridge. The grocery list that you always leave on the fridge is now connected to your smartphone too. All this awesome technology is thanks to IoT.
Amazon Alexa is also another example of how you can make your home smart. Alexa can connect your smartphone to your TV and even your lights.
Smart Solar Panels can also be added to a home. Smart solar panels can work with your existing electricity to know when to use each source. On sunny days the solar panels know to shut off your regular electricity source, so it saves you money.
Work with Butler Technologies to make your workplace smarter! Many printed electronics can be used to save you money in the long run. For more information, check out our other blog about printed electronics that can be integrated with IoT.
Meet the Author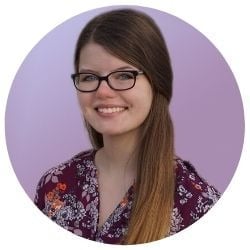 Ashley Foster is a graduate of Slippery Rock University, where she earned her Bachelor's degree in Business Administration, majored in Business Management and minored in Marketing. While Ashley was studying at SRU she found a passion for marketing. Although she is busy working, she spends her free time traveling and hiking with friends. She is also a volunteer for the American Marketing Association, Pittsburgh Chapter, and an active alumni member of FCCLA.