5 Uses of
Graphic
Overlay
s in the Construction Industry
What are Graphic Overlays:
Graphic Overlays consist of a thin film that is printed and designed before being attached to the viewing service of a product. There are two main uses when it comes to having a Graphic Overlay.
Graphic Overlays are used as a

decorative

fa

cing

containing graphic artwork, the product name, or your companies brand logo.

Graphic Overlays are used to provide

function

to your product. They are used as the uppermost layer of a printed user interface or membrane switch.
Graphic Overlays are a key factor when it comes to the development and proper use of industrial equipment. Graphic Overlays are commonly known as the face of your product. This is partially due to the fact that the Graphic Overlay is the first thing that a customer interacts with when viewing your product initially. Other names commonly used for Graphic Overlays are Control Panel Overlays, HMI Interface, or Device Overlay. Graphic Overlays can also be referred to as Nameplates or Faceplates, however, Nameplates are typically made of metal that is etched to display a textual message while Faceplates are typically a plastic that displays a textual message. For more information on the differences between Nameplates and Faceplates, click here.
Graphic Overlays in the Construction Field:
Graphic Overlays are commonly used within an industrial setting primarily because of the vast array of equipment that is used within the field. Graphic Overlays help to bring all these applications to life because they make it possible for the user to interact with the product in a successful way. Prior to Graphic Overlays, user error was drastically higher because of the misinterpretation, or misuse, of the industrial equipment.
1. Instructions
With the use of Graphic Overlays, users can receive clear operating instructions that provide information into what buttons need to be pushed in order to do the specific function needed. Clearly marking complex controls can ensure the buttons that move sensitive and expensive pieces of machinery are clearly marked for the operator. It can also ensure that the equipment is user-friendly. The instructions can be designed to be clearly read in all conditions. This helps minimize mistakes during operation and training needed for the operator. It also provides ease of use for the operator within the machinery. For example, dials and gauges are a type of graphic overlay that gives feedback for construction vehicles.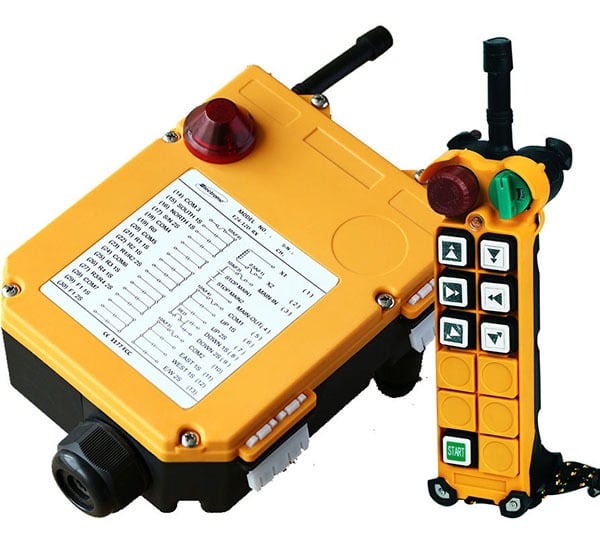 2. Safety
When it comes to the construction field, safety is the number one priority. With the use of heavy machinery, drill rigs, cranes, and everything else within the field, you can never be too safe. By using Graphic Overlays within the industrial machinery, you're able to add an element of safety to your equipment by simply being able to recognize what buttons complete what functions.
When it comes to the use of drill rigs, cranes, and other heavy machinery, stop buttons are vital. What if the operators of the heavy machinery were unaware of where the stop button? This could put everyone within the machine's vicinity in extreme danger. By simply adding the Graphic Overlay to the equipment, it will ensure that the operator knows exactly what button to push in that situation.
An example of this would be showing users where the "emergency stop" button is located. By using a Graphic Overlay, the emergency stop button can be surrounded by a bright yellow background and can have the words "EMERGENCY STOP" located directly on it. By simply adding the Graphic Overlay to the button, it makes the product simpler and easier to use for customers. They know exactly where to push in this situation and exactly what the outcome of doing so will be.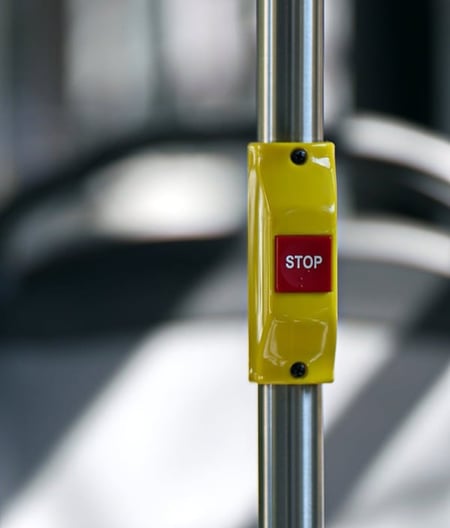 Another important aspect to the construction field is the Air Quality Monitoring. Air Quality Monitoring is necessary during basically any construction activity such as building, demolition or drilling. During these instances, hazardous materials can be released such as lead, asbestos, silica, and so much more. This is why within the construction field, they require an operator to constantly be measuring the air quality of the site. By adding the Graphic Overlay to the air quality monitor, it makes the monitor that much easier to use. The operator would easily be able to recognize what buttons complete what functions, which in-turn would be creating a safer work environment.
3. Durability
Graphic Overlays can provide durability to the products they're being placed on. They can not only make a product scratch-resistant, but they can also make them flame retardant, UV stabilized, or anti-glare. With the fact that weather conditions are constantly changing, especially when out in the construction field, it's important to ensure your products as durable as possible. This will help the products to last longer while also providing a sense of robustness to the products when being used in the construction field where durability is a must.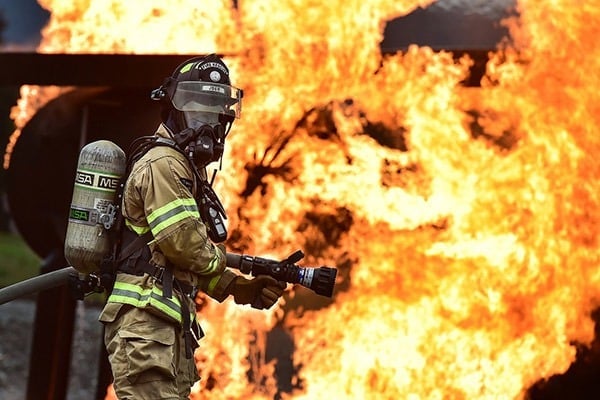 4. Product Warnings
With the use of Graphic Overlays, warnings can be much more apparent. You can design these warnings to be as eye-catching as possible in order to ensure that the equipment operators are all aware of the warnings. Examples of these warnings could be a bright orange Graphic Overlay that says, "Do Not Operate in Rain!". If you were made aware of this warning, chances are that the operator would listen to the warnings. However, if the warnings weren't made apparent, the operator could be unaware of the warnings and put himself and others around him in immediate danger.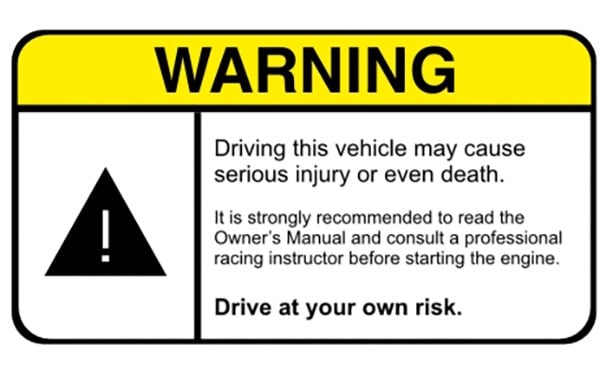 5. Brand Recognition:
Although the Graphic Overlays primary purpose is to provide function to a product, they are also used for brand recognition. Within the creation of the Graphic Overlays, you're able to add your own decorative design to it. This can include features such as your company's name or your brand's logo. By adding features such as these to your Graphic Overlays, you're able to gain more brand recognition because of all the people being exposed to them. The more appealing your Graphic Overlay is, the better face, or appearance, you're giving to your product.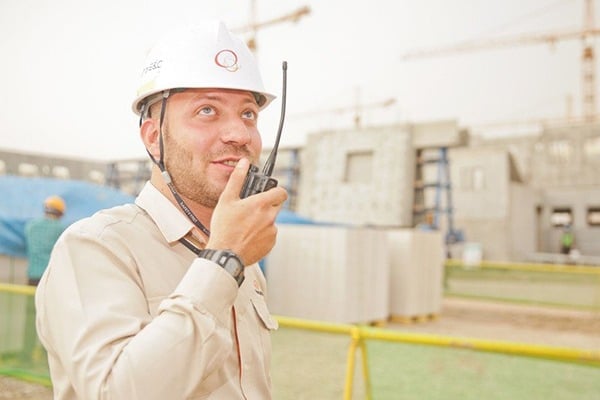 Additional Options for Custom Graphic Overlays:
Selectively textured surfaces

Color matching

Embossing – Pillow Embossing or Rim Embossing

Pressure Sensitive Adhesives

Textured Surfaces

Hard Coated: For applications that may see abrasion

Anti-Glare Coating

Water-Resistant Surfaces
Heat Resistive
Submergible
Scratch Resistive

Chemical Resistant Surfaces

Ultraviolet (UV) hard coating
For more information about what Graphic Overlay options BTI can offer you, click here!
Meet the Author: Jaclyn King
Jaclyn is a Digital Marketing Specialist on the BTI Team. Her main job responsibilities involve inbound marketing, content creation, and social media management. To get to know more about Jaclyn, check her out on LinkedIn!