At Butler Technologies, we're committed to maintaining rigorous quality standards. Our main priority is making sure our products and services are of the utmost quality for our customers.
This is why we're so excited to share that our company is now certified in ISO 13485:2016 with Design! This new certification refers to the quality management system upheld by medical device and medical component manufacturers. As the globally-recognized standard for any organization that designs, produces, installs, or services medical devices and components, this certification in ISO 13485:2016 with Design means Butler Technologies is compliant with internationally recognized best practices and safety protocols when it comes to producing quality medical devices and components in the international supply chains.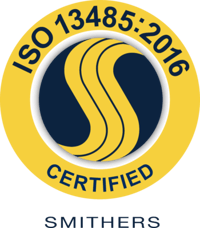 If you would like to learn more about our certifications, including our existing certification for ISO 9001:2015 with Design, visit our Certifications page.